ABOUT US
Offering Various Real Estate Services
Aadimanie Realty's is Maharashtra's renowned real estate service company leading in a Western Maharashtra.
The chairman Mr. Gajanan Aadimanie established the company in 1998. The strong leadership and team of visioner's and dynamic leaders has made Aadimanie Realty's the most trusted and significant brand in real estate. Our services include Residential sales and marketing, Retail, Commercial, Industrial and Logistics, Investment management, Strategic advisory and Valuations, Land and asset management.
Take a tour
Building dreams
since 1998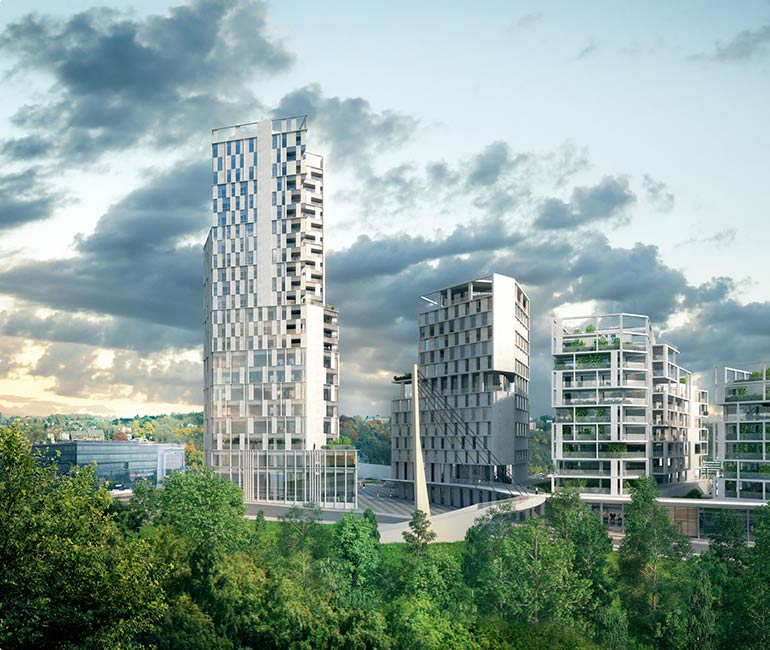 Creating legacy of landmarks
Creating legacy of landmarks over 30+ years
million+ sq. feet. Of development
projects with remarkable footprints
Effective presence in cities
To be the most trusted name
in real estate globally
We continuously strive to provide the best living experience. Today, better than yesterday. Tomorrow, better than today. By developing landmark buildings and expansive residences in record time, ensuring the most fulfilling lives to their occupants.
This team has immense experience in legal advisory and consultancy. I am totally impressed by the kind of strategic solutions and unique approach they follow for each and every problem. Their holistic real estate approach involves making decisions based on long-term thinking and a definitive comprehension of the big picture. My association with Aadimanie Realty's has been great. I wish them good luck for their future journey in Real estate.
After working with Aadimanie Realty's I understood why it is one of the emerging leading players especially in legal consultancy. They share an excellent working relationship with all their domestic and overseas clients. They have deep rooted network connections backed by exhaustive consultancy experience. Their team consisted of highly knowledgeable people. I really appreciate the way they simplify all the complex legal processes. My working experience with Aadimanie . Realty's has been great. Here wishing you the best for your long journey ahead.
The founder's vision is a very important factor for the success of any company. Aadimanie Realty's is backed by a dynamic personality Mr. Gajanan Aadimanie sir. He has built a team of absolute visionaries and talented people. The noteworthy value they get to the table is their out of the box thinking approach. The strong value system and extreme professionalism make it a pleasure to work with Aadimanie Realty's. I wish them all success.
Aadimanie Realty's is deeply rooted in ethical practices. Their team has done a phenomenal job in helping us achieve our goal. What makes this form significant is, their decisions and advice have data driven evaluations and facts associated with it. They provide end-to-end solutions to the problem. I wish Mr. Aadimanie and the team all the very best and am confident they will create new milestones in the years to come.
I consider it my privilege to talk about one of the leading real estate companies in western Maharashtra and my good friends. Aadimanie Realty's is a form which gives you guarantee of exceptionally good financial performance of your overall investment. The deep study of viability, benefits and possible risks of their decisions makes them confident and clients like us even more confident about the deal. I wish very good luck to Mr. Aadimanie and his team and definitely I would like to work with them in future again.
I have seen Aadimanie Realty's blossoming over the last decade. Their quality of furnishing their clients with the capital market expertise, innovative ideas and commitment to help them through every stage has helped them to achieve the new heights. I am sure the Aadimanie Realty's will achieve great heights and create many milestones under leadership of Mr. Aadimanie. I wish them all the very best.
we are connected to
Our Clients